Is your team having trouble meeting quarterly objectives? Do you find it challenging to keep your staff motivated and productive?
Building a strong work culture is more critical than ever, especially with the increasing prevalence of remote work due to the COVID-19 pandemic. Establishing a strong workplace culture in a virtual environment is essential to avoid accidental culture and promote a positive work environment that helps achieve organizational goals. In this article, we'll explore tips on how to build intentional workplace culture in virtual workspaces.
The truth is that many organizations have had a culture that was not intentionally created, but rather accidentally as the workplace has transformed.
A company culture is not housed in the four walls of an office or corporate headquarters; instead, it is the values, beliefs and behavior practiced by employees and driven by leaders. It is important to understand this, because remote workplaces are here to stay in some form, as they are cost saving for organizations, while allowing employees to have a better work-life balance, making remote offices too valuable to eliminate.
The goal is, therefore, to achieve an intentional culture regardless of a person's physical location, which will result in more productive and happy employees, which consequently will help improve a company's return on investment (ROI).
Technology is the way to evolve it after you've identified the type of culture you have, to lead your organization to an intentional culture that complements a corporate strategy. Before implementing a plan to leverage technology to achieve that goal, however, management and HR need to understand what kind of culture currently exists in that organization.
Signs of an Accidental Culture:
Signs of an accidental culture include:
Teams consistently miss their targets, indicating misalignment with the company's strategy or action plan.
Employees not performing up to expectations, reflecting a lack of understanding of the company's culture and goals.
Unhappy staff, low employee morale, and high attrition rates, suggesting an unclear or inconsistent workplace culture.
If any of these issues are present in your organization, it's important to take action to address them and move towards building an intentional culture.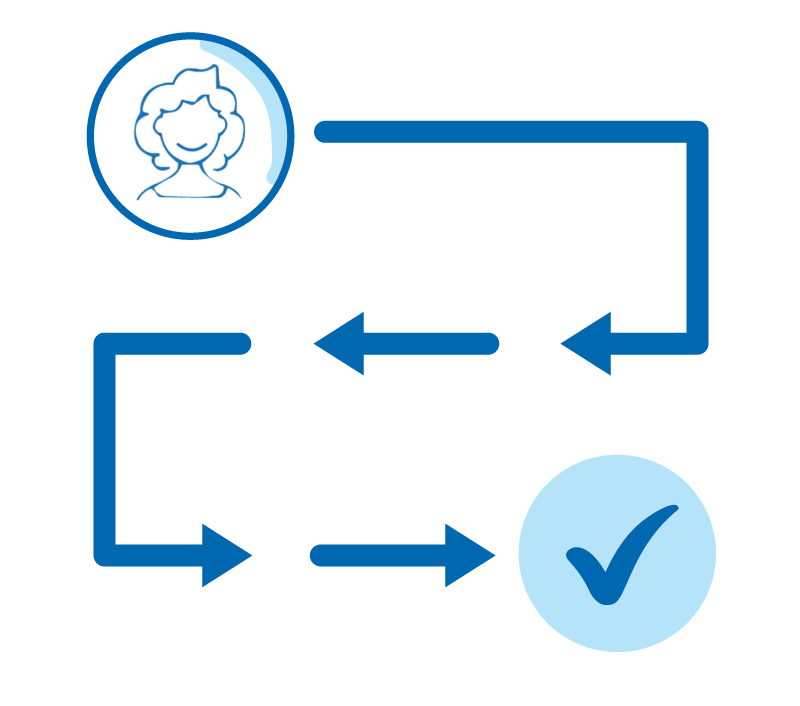 Engage your employees throughout their employee journey at all their key moments
How can you create an intentional workplace culture and prevent an accidental one?
1. Empower employees with real-time, continuous feedback to improve engagement, retention, and reputation, ultimately boosting revenue.
2. Create personalized employee feedback campaigns throughout their journey, from attraction to exit, using Experience.com's adaptable Experience Management Platform (XMP) and expert team.
Learning and managing exit to gain insights into why employees leave and how to improve experiences for those still in the organization.
Deploy expertly-crafted templates and automate outreach to improve candidate and employee experience with Experience.com's adaptable Experience Management Platform (XMP)
3. Access best-in-class employee experience campaign templates for critical moments in the employee/employer journey to understand why people leave or stay and take appropriate leadership action.
4. Go beyond pulse surveys and personalize automated communication to truly elevate employees and build a high-performing culture.
5. Use candidate and employee feedback to improve employer reputation and recruiting. Automatically share feedback on critical employer reputation sites and directories, and allow potential hires to leave feedback about your interviewing process.
6. Collect employee data to retain and grow top performers. Get feedback about onboarding, training, career development sentiment, and culture, and identify at-risk employees to take appropriate action.
XMP's open platform integrates with the HRIS and CRM systems, and surface insights across specific touchpoints to improve engagement, productivity, satisfaction, decrease turnover and absenteeism.
7. Use candidate and employee feedback to win your next recruit by sharing feedback on employer reputation sites and directories and allowing potential hires to leave feedback about your interviewing process.
Positive reviews on Glassdoor and other sites are vital for your online reputation
Out with the old, in with the XMP: Revolutionize Your EX Strategy
Experience.com's XMP is the most comprehensive and fully-integrated platform of its kind in the world, powering people to do their best work and empowering an organization's employees to share real-time, continuous feedback.
With the XMP, you can say goodbye to outdated tools and hello to a powerful and streamlined solution for managing all aspects of the customer and employee experience. Our platform automates CX and EX surveys, review management, and even enables you to easily share reviews across various platforms, ensuring maximum exposure.
By humanizing everyday excellence, our EX solution drives retention, builds reputation, and boosts revenue with automated EX workflows, intelligently powering improvement everywhere. Plus, we offer a comprehensive control and compliance suite for enterprises!
Schedule your personal XMP demo now here, and experience the world's most comprehensive and automated experience management platform. 
See how the XMP can consolidate and streamline all aspects of the customer and employee experience, and drive real impact for your organization.